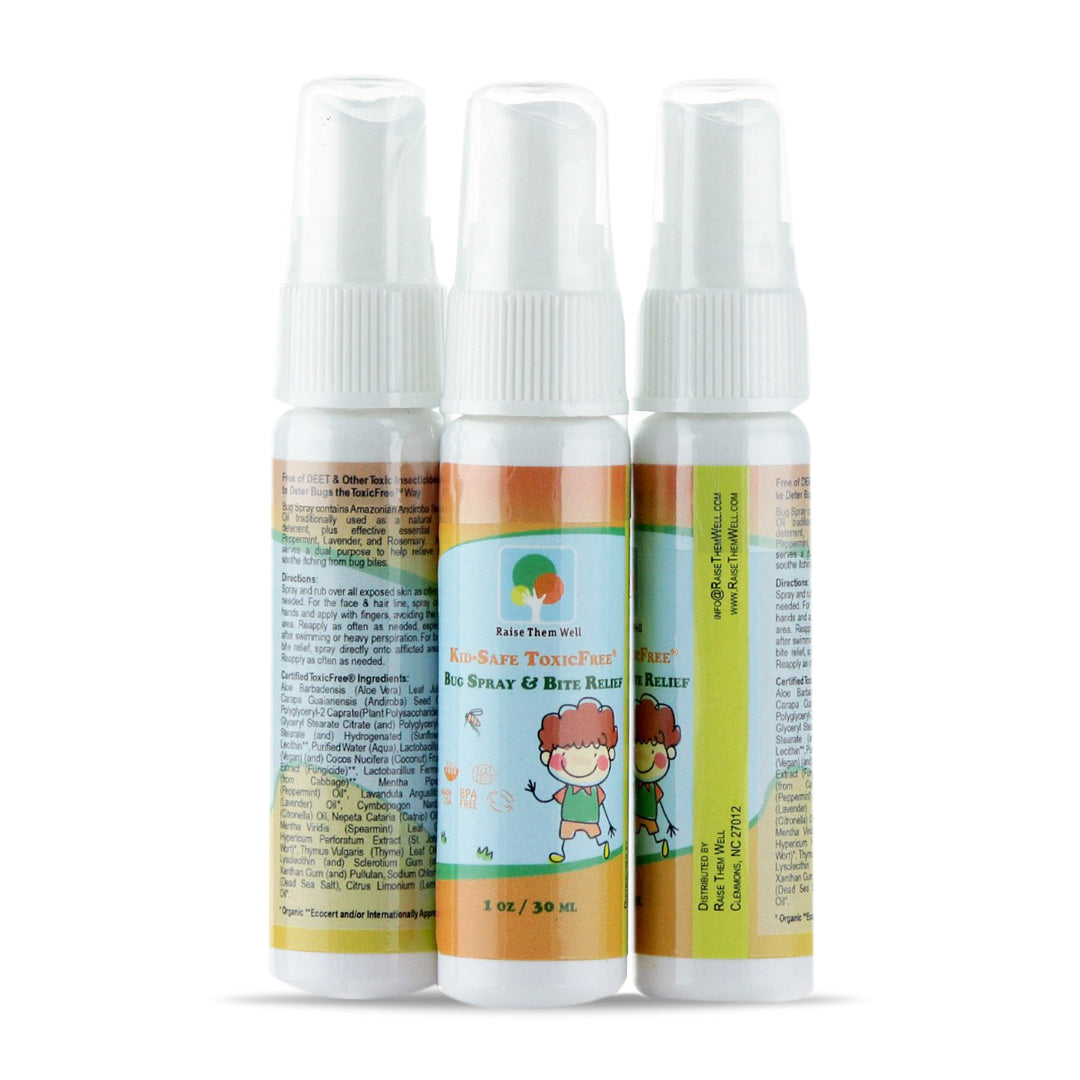 3-Pack, Kid-Safe Certified ToxicFree® Bug Spray and Bite Relief. 1oz containers
$17.00 USD $26.99 USD
Three 1oz containers included.
Only Certified ToxicFree® Bug Spray. Free of DEET and Other Toxic Insecticides.
Safe For Babies, Toddlers, Kids and Adults.
Convenient 3-Pack.
Throw one in your purse, diaper bag, and car.
Made from Amazonian Andiroba Seed Oil and Essential Oils. 
Is Commercial Bug Spray REALLY safe?
Walk into any big box store this time of year and you are sure to quickly run into a giant rack of bug sprays.  Most claim safety for all ages and many are branded "family" products.  They look fine and some don't smell all that "chemical" laden so we consider them safe for ourselves and our kids... BUT... 
Toxic-Free Certified- What it Means
NO.The FDA does not certify organic or toxicfree personal care, household cleaner, or cosmetic products. Actually, the reins are quite loose when it comes to labeling standards in the US...
Don't Let the Pretty Bottle Fool You
I've mentioned before about the lack of regulation and standards in the personal care products industry, but I think it's really important to keep talking about it.  Unfortunately, too many families trust products as safe just because they're on store shelves and say they are "non-toxic". Did you know that non-toxic means that only 49% or fewer of lab animals DIED ...