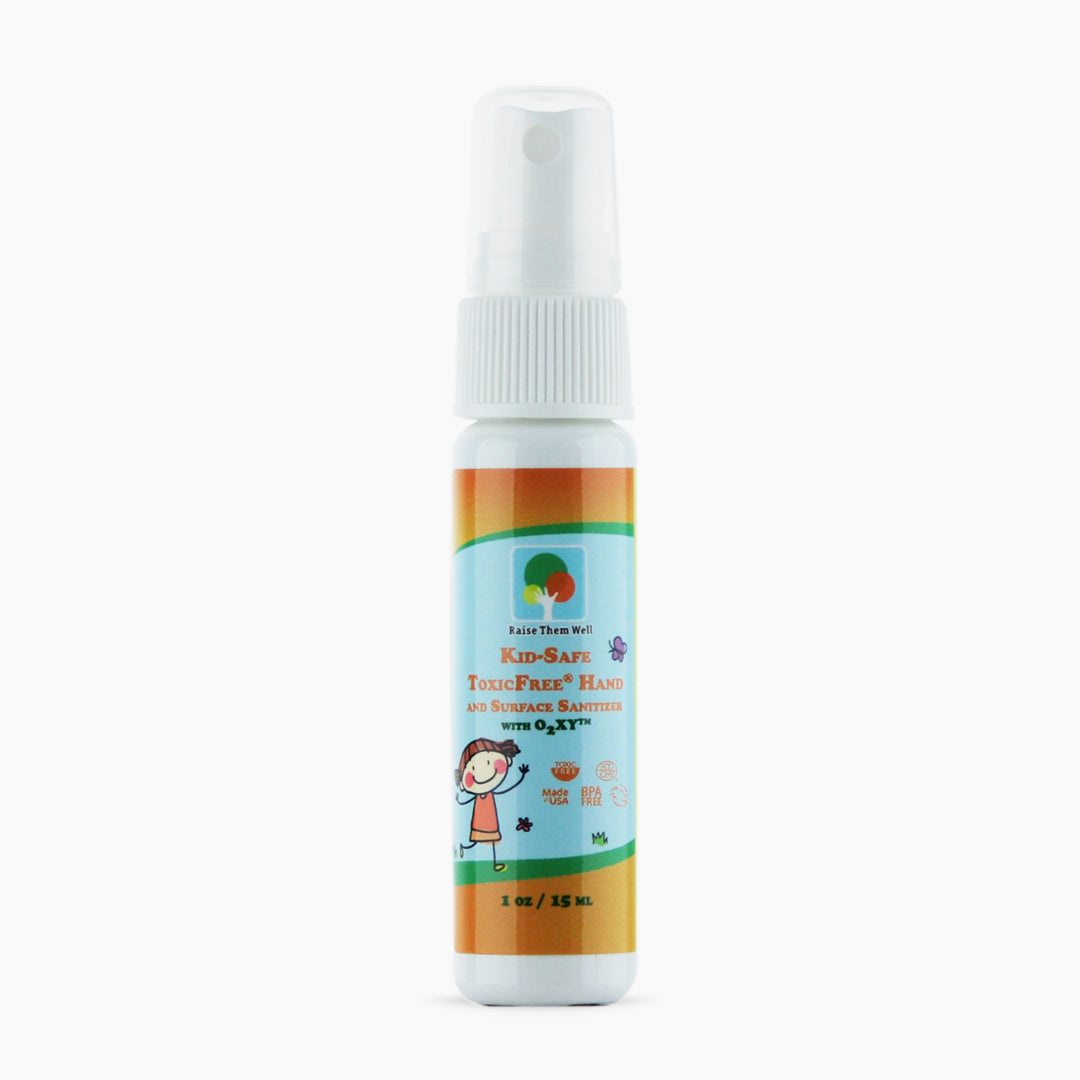 Single 1 oz. Bottle- Kid-Safe, ToxicFree® Hand and Surface Sanitizer.
$7.00 USD $9.99 USD
CERTIFIED TOXICFREE INGREDIENTS. Purified Water, Stabilized Oxygen, and Sodium Lauroyl Sarcosinate (Coconut Derived)

SAFE FOR KIDS. Please don't put chemicals on your kid's skin.
Our hand and surface sanitizer with O2XYTM uses stabilized oxygen, which is known to be effective against bacteria and viruses. This oxygen-rich solution does not dry out skin and is safe to use all over body or surfaces. It's also safe to spray in the air to neutralize odors, or around children, pets and even eyes!