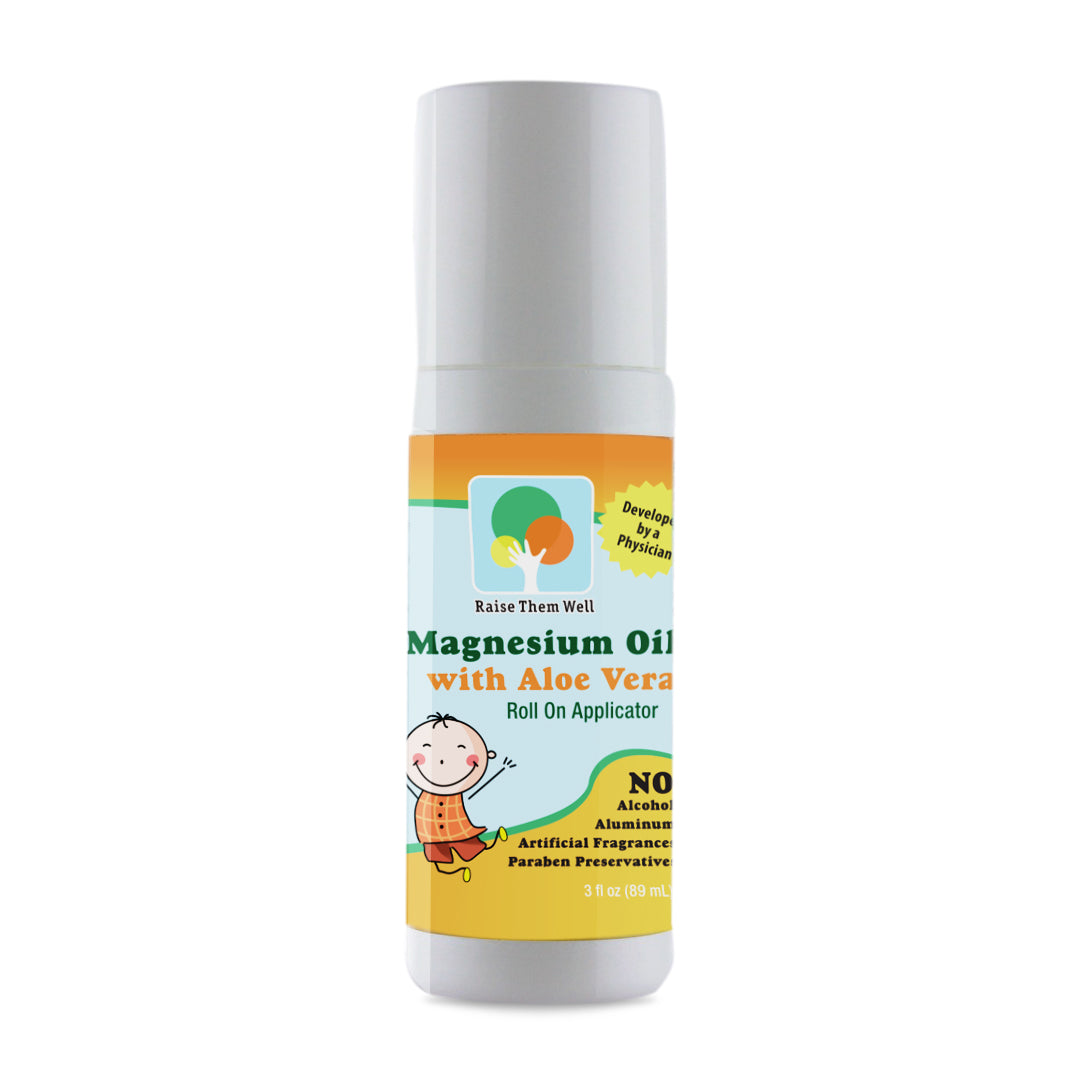 Kid Safe Topical Magnesium Oil Roll-on - Gentle Formula with Aloe Vera
$20.00 USD $26.99 USD
Kid Safe Magnesium Oil Roll-on - Gentle Formula with Aloe Vera is a safe and effective way to calm nervous, anxious, or hyper kids. It also helps to ease headaches and may promote more restful sleep. This gentle formula is specially designed for children's sensitive skin and is easy to apply with its convenient roll-on applicator.
Magnesium is an important mineral that plays a vital role in many bodily functions, including the maintenance of strong bones and muscles, proper nerve function, and a healthy heart. And research suggests that magnesium can also significantly decrease hyperactivity and anxiety. That's where the Kid Safe Magnesium Oil Roll-on comes in.
Made with all-natural ingredients, including magnesium oil and aloe vera, this gentle formula is free from harsh chemicals, parabens, and artificial fragrances. It is also gentle on the skin, making it suitable for children of all ages.
The roll-on applicator allows for easy and mess-free application, making it perfect for busy parents on the go. Simply roll the oil onto the bottom of your child's foot or between the shoulder blades.
Kid Safe Magnesium Oil Roll-on provides a soothing and calming effect on the body, making it great for bedtime routines or after a long day of activities.
Give your child the gift of optimal health with the Kid Safe Topical Magnesium Oil Roll-on - Gentle Formula with Aloe Vera.
Learn More About Our Magnesium Oil Products For Kids
If you're at all into natural treatments then you undoubtedly have heard about Magnesium.  It has been discussed numerous times on shows like Dr. Oz and is pushed big time by natural health doctors...
I have been asked this questions numerous times from people when they are considering using Magnesium for their kids.  I think that it is because it is not recommended nearly as often as pharmaceutical medications by doctors...
Whereas Dr. Wiggy is the medical guy in our house, I'm the practical counterpart. One of our biggest goals at Raise Them Well is to make your life easier as a parent.  We've been big fans of magnesium oil for a while, but squirmy kids aren't the easiest for squeezable oil...
Are you wondering- Which magnesium products are best for your family? We often get questions asking about recommendations for children of various ages with different challenges...
I've mentioned before about the lack of regulation and standards in the personal care products industry, but I think it's really important to keep talking about it. Unfortunately, too many families trust products...