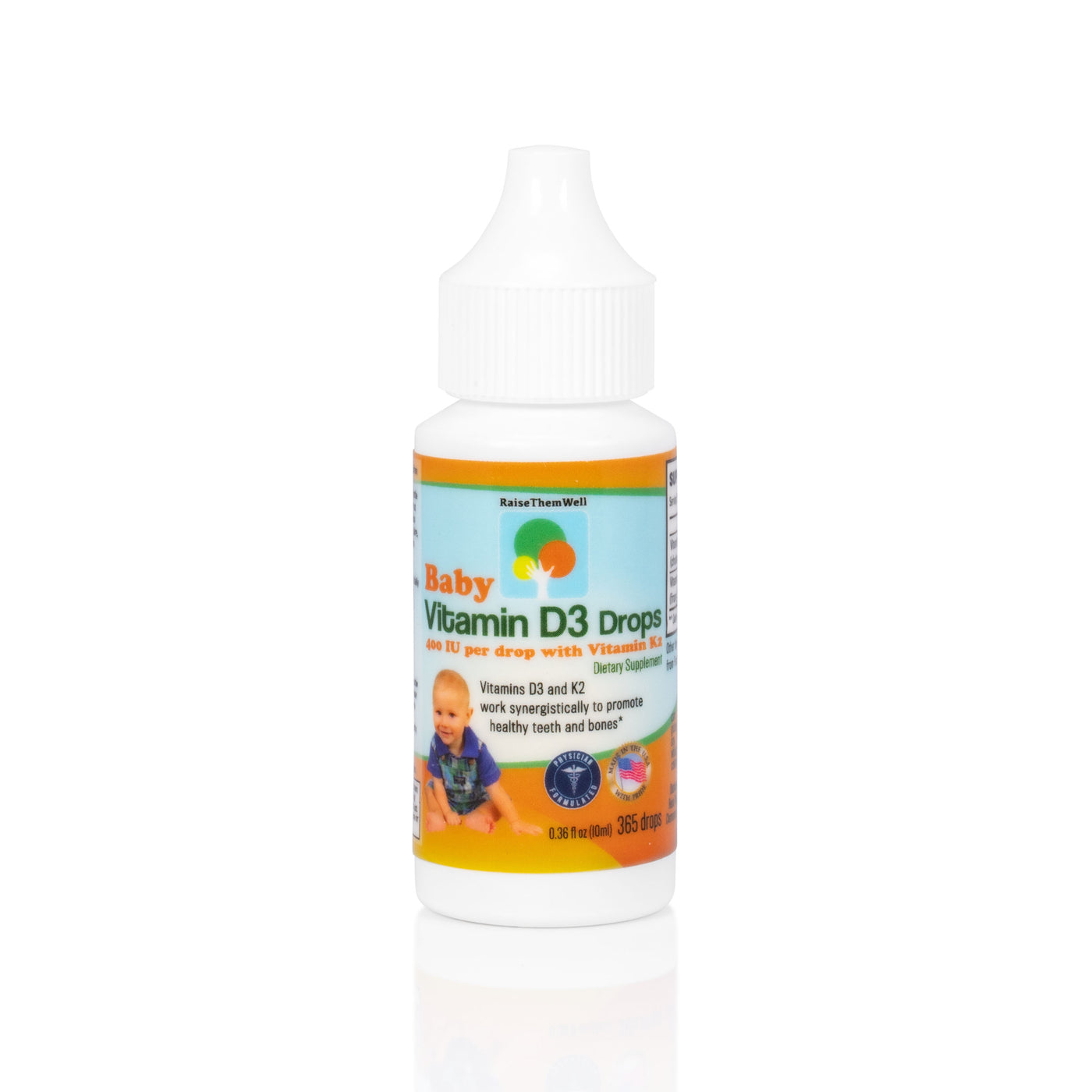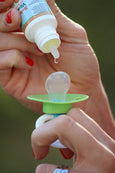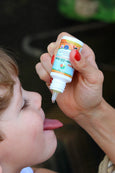 Baby Vitamin D3 and K2 Drops for Ultimate Bone and Teeth Health.
$24.00 USD $31.99 USD
Introducing Raise Them Well Vitamin D drops for infants with D3+K2 – Nature's Gift for Your Little Miracle!
Provide your infant with the radiant health benefits of Raise Them Well Baby D3+K2 Drops, thoughtfully crafted to meet the nutritional needs of your little one during their most critical stages of growth. Crafted with love and backed by science and cutting-edge research, our Vitamin D drops are the perfect partner for raising strong, healthy, and thriving children.
Each drop of Raise Them Well Vitamin D Drops contains 400 IU of high-quality, pure, and easily-absorbable cholecalciferol (Vitamin D3) plus 10 mcg of K2 MK-7 that work synergistically to ensure that your baby receives the essential daily dose to help build strong bones, a healthy immune system, and a bright, happy smile.
Our gentle, natural formula is free from artificial colors, flavors, and preservatives, and made with non-GMO ingredients. The easy-to-use dropper tip bottle ensures accurate dosing, while our flavorless formulation allows for seamless integration into your baby's favorite foods or liquids.
What makes Raise Them Well Vitamin D Drops superior for your infant?
🌞 Perfectly calibrated 400 IU dosage to meet the American Academy of Pediatrics (AAP) recommendation
🌞 Made with pure, high-quality cholecalciferol (Vitamin D3) and K2Vital® (K2 MK-7) for maximum absorption
🌞 Free of artificial colors, flavors, and preservatives
🌞 Non-GMO, gluten-free, and lactose-free
🌞 Easy-to-use built-in dropper tip bottle for accurate, mess-free dosing
🌞 Flavorless formula blends effortlessly with breast milk, formula, or baby food
🌞 Manufactured in a GMP-certified facility, ensuring the highest quality and safety standards
🌞 Independently tested and certified to meet standards for quality, safety, and label claims.
Let Raise Them Well Vitamin D Drops be the ray of sunshine that brightens your little one's world. With every drop, you are laying the foundation for a lifetime of health, happiness, and endless smiles. Don't miss out on this crucial opportunity to nurture your baby's growth and development – order Raise Them Well Vitamin D Drops today!
Ingredients:
Vitamin D3 - from Lanolin (sheep's wool)
Vitamin K2 MK-7 - from K2Vital (flower extract)
Non-GMO MCT Oil - from fractionated coconut and palm oil
Suggested Use:
Shake well before use. Squeeze one drop daily onto nipple or pacifier and allow baby to suck for at least 30 seconds. Or squeeze one drop into breast milk, formula, juice, or other foods once baby is eating solid foods.
Precautions:
Do not exceed recommended daily dose unless advised by your healthcare provider.
Refrigerate after opening. Store bottle upright with cap replaced. Keep out of direct sunlight. Do not microwave.
Keep out of reach of children.
Do not use if safety seal is broken.
Please Do Your Research and Choose Vitamin D3 with K2 for Your Baby.
As an Integrative Medicine physician, I am always looking for ways to improve the underlying health of my patients.  I do not like to wait for diseases to develop before starting treatment; I like to set the stage for the body to be healthy...
I don't know about you, but I often feel like the people who created those medicine droppers for children's medicines and supplements clearly never had kids.  I mean- how am I supposed to hold my baby while...
I've mentioned before about the lack of regulation and standards in the personal care products industry, but I think it's really important to keep talking about it.  Unfortunately, too many families trust products as safe...